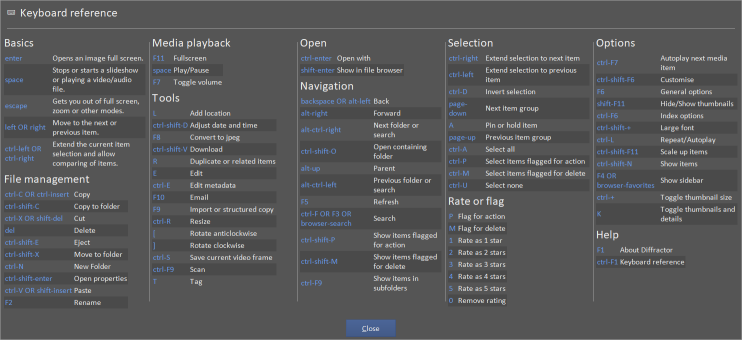 Diffractor 122.8 can now be downloaded here.
This release adds an 'Ignore previously imported items' option to the import/structured copy dialog.
As with 122.7, in this release there has been a rationalization of keyboard accelerators. The biggest difference is a change in how SPACE and ENTER are used. SPACE now stops and starts video playback or slideshows. Enter opens items and toggles media full-screen. This makes Diffractor like most other Media software. Hopefully helps the transition for users between software products.
This release also includes a new Keyboard reference screen (control-F1) where accelerators can be reviewed.