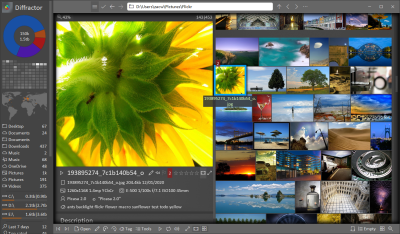 Diffractor v123 Beta can now be downloaded here.
If you are interested in the future of Diffractor give it a try. One big difference is the dark palette. This allows Diffractor to do a lot more with color in the user interface. For example highlight differences and special items.
Diffractor has also been translated into German by a helpful volunteer. This is exciting because Diffractor has many German users. Wunderbar!
Send any feedback or bug reports here here.