Total control over your photos and videos.
Get organized using Diffractor. The fastest way to edit or search - tags, locations and other metadata.
Diffractor is lightweight and optimized for Windows. It uses standard file formats and compliments other media applications. Learn more.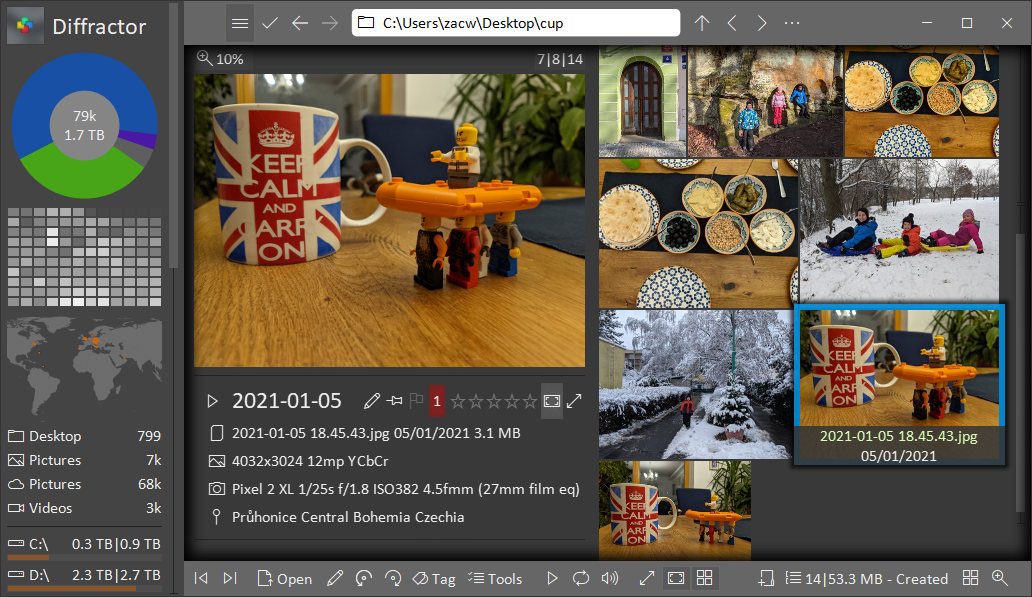 View photos including most RAW formats.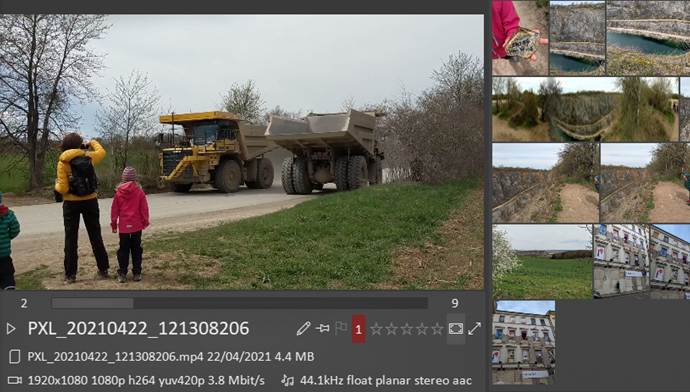 Play Videos.
Play Audio files.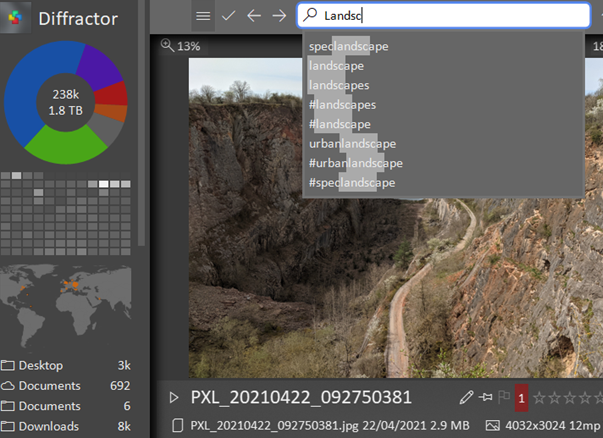 Index and search using metadata.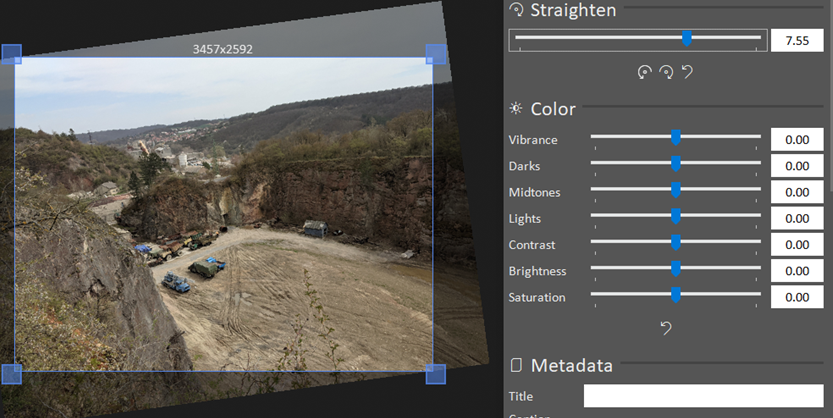 Resize, rotate (lossless), crop and adjust colour in photos.
Diffractor 117 is ready for
download
. It brings a new user interface with some useful buttons added to a bottom toolbar. Other new features:
PSD file support
Ability to select an audio track for playback (if more than one)
Can now be installed for current user or all users
Added ability to flag an image for action or deletion. You can also search for flagged images.
Fixed a bug where copy and paste was not working during metadata edit
Added the ability to use locations from google (sponsor only feature)
We don't sell ads or your data. You can use Diffractor for free. If you find it useful please help the Diffractor authors by becoming a sponsor.