Total control over your photos and videos.
Get organized using Diffractor. The fastest way to edit or search - tags, locations and other metadata.
Diffractor is lightweight and optimized for Windows. It uses standard file formats and compliments other media applications. Learn more.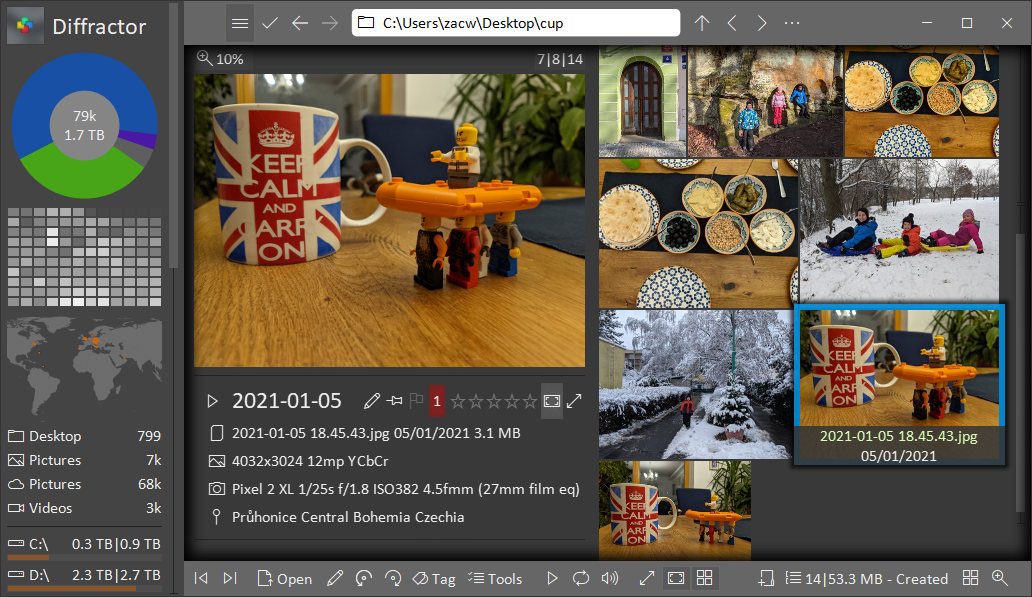 View photos including most RAW formats.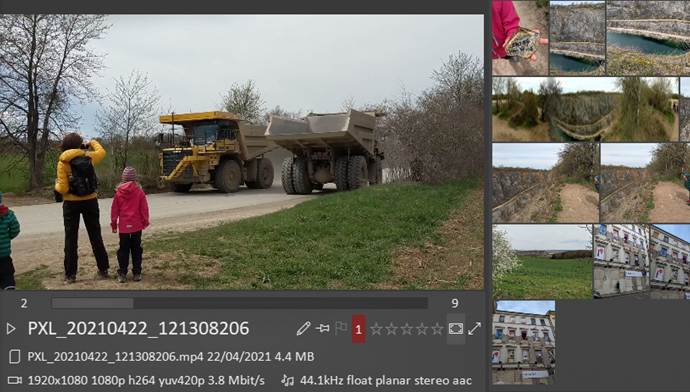 Play Videos.
Play Audio files.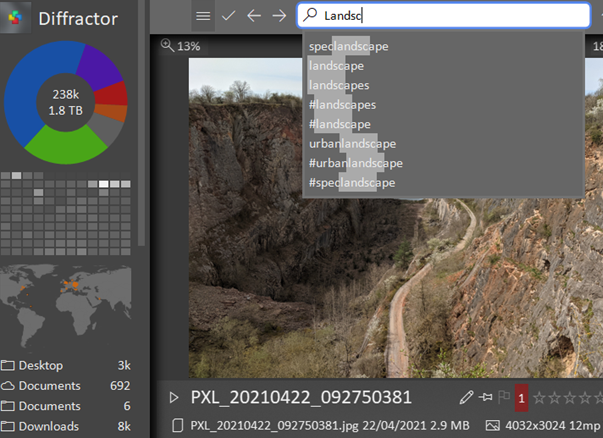 Index and search using metadata.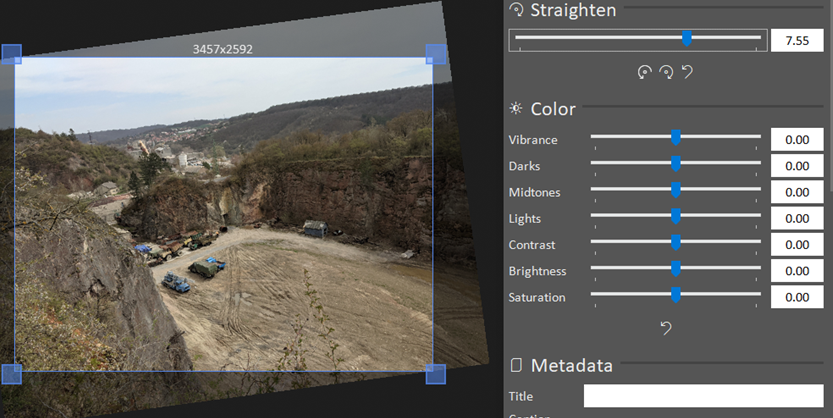 Resize, rotate (lossless), crop and adjust colour in photos.
As requested by several users;
there is a new section documenting
metadata
supported by Diffractor.
Diffractor can add or update metadata such as tags, rating, description or dates. It can also understand metadata added by your camera. Diffractor has a database to cache these values for faster searching. However, the values are primarily stored in metadata to allow compatibility with other programs.
We don't sell ads or your data. You can use Diffractor for free. If you find it useful please help the Diffractor authors by becoming a sponsor.