How to organize Photos and Videos on Windows.
Hi – I am Zac.
I take a lot of photos or videos and use my PC to review, grade and organize them. I then synchronize those files to a NAS or the cloud.
This is my workflow.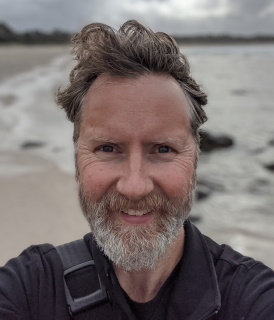 ---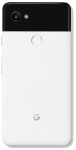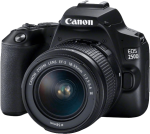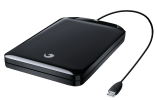 PC used to centralize and manage collection.
Synchronize files to a NAS or network drive.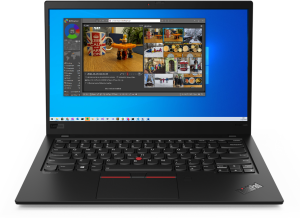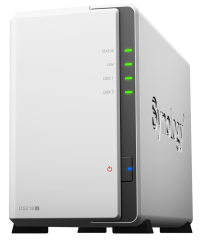 Import, structure and remove duplicate files.
Publish to family, friends and clients from the NAS.
---
Getting started.
I stay organized by having all my photos and videos in a structured collection.
The first step is to round-up all your photos and videos. Copy them to one or more 'collection' folders on your PC.
If you don't have room - get a modern external SSD drive. They are amazing.
You will be surprised what you find in old random folders, your phone, camera, old devices, old memory cards, old hard-drives etc.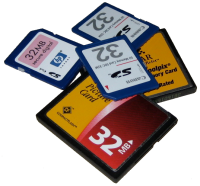 I use the OneDrive photo uploader on my phone. OneDrive syncs Photo and Video files to my PC automatically. I then import (copy or move) those items from the sync folder to my collection folder.
By default Google Photos re-encodes your files; quality is lower if you import from there.
Dropbox, GoogleDrive and OneDrive are all able to sync files to a folder on your PC. You just need to get their respective desktop apps.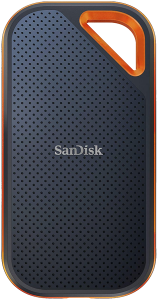 Organize into folders.
Create a folder structure as you build up your collection. I use a simple year/month/day structure.
Diffractor can automatically copy or move items to that structure using 'Import' (F9). It determines a files date by analysing photo or video metadata.
The year/month/day structure is enough for me because I can search by location or other metadata properties if needed.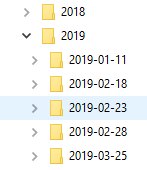 Fix Metadata.
You may notice that the date is wrong for some photos. This often happens if the camera had the date set incorrectly.
Diffractor has a tool called 'Adjust date' (CONTROL SHIFT D) that allows you to fix incorrect dates.
If your photo or video does not have a location, Diffractor can add it. I don't set exact locations – just approximate, normally the closest town. (L)
Review, grade and prune.
The next step is to review your photos and videos – give them a rating and other metadata.
You can't beat a fast computer with a big screen for this job. Maybe 2 big screens!
If it is a great photo, rate it 5 stars! If it is blurry – delete it – or reject it. If it needs editing label it TO-DO.
Diffractor can also compare two photos or videos. One item will be better - you need to see them side-by-side to decide.
If there is a cat in the photo – tag it 'Cat'. If your daughter Amalie is in the photo – tag it 'Amalie' and 'Family'.
Importantly - any metadata you add with Diffractor works in other products from companies like Adobe and DXO that support the XMP metadata standard. (and vice versa)
Keep at it, review a few folders whenever there is free time. Get into a routine with your workflow.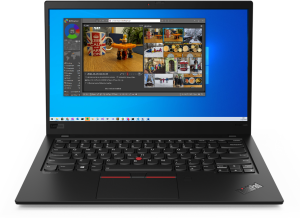 Digital Hub.
After every session - I copy new or modified files from my PC to a Synology NAS.
Diffraction can automatically synchronize the collection to a NAS or network drive. (ctrl-shift-F9). I use this to copy updated files to the NAS. It can also sync back to my PC if a file was updated on the NAS.
That NAS works like a hub. Everyone in the house can access the photos and videos over our network. It is on all the time.
The NAS has some good software like 'Synology Photos' that can be used to manage files once there.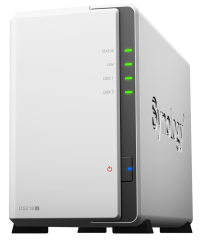 Backing up.
Keep your photos and videos safe. Back your stuff up.
I use Carbonite to back-up the NAS to the cloud automatically. There are many companies offering similar backup services.
I don't worry about my PC because everything is on the NAS.
The benefits.
Every year my wife and I make a Calendar for friends and Family. We need to select 12 great photos from the previous year.
Because I have already invested time to get organized, I can quickly list top-rated photos for a given month.
Not always easy to choose one photo but better when you are organized.